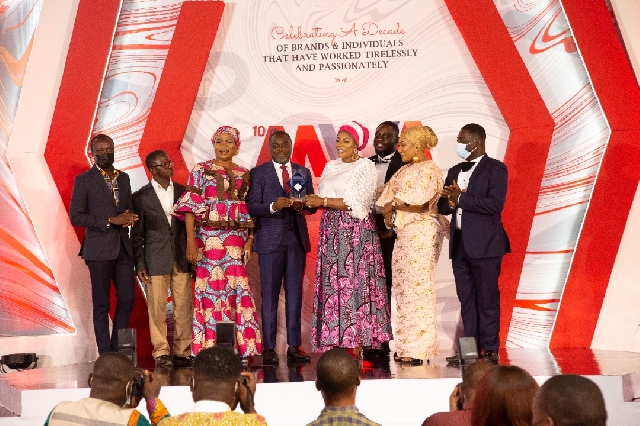 Imani Impressionz has been adjudged the 'Printing and Branding Agency of the Year' at the 10th Marketing World Awards 2021 held at the Movenpick Ambassador Hotel in Accra.
Known for quality printing, branding works and meeting deadlines, Imani Impressionz, for the past 15 years, has grown to become one of the best printing hubs in Ghana.
Imani is proud to be part of the success stories of its clients by going the extra mile to make clients' requests and jobs a priority.
For her enormous contribution to the printing industry in Ghana and beyond, the Chief Executive Officer of Imani Impressionz, Muniratu Lamptey, was also honoured among the exceptional women in the print industry at the 10th Marketing World Awards 2021.
Receiving the awards, Hajia Muniratu Lamptey expressed appreciation to the organisers for the recognition.
"I am very grateful to organisers, Instinct Wave, for the recognition. This goes to say that hard work does pay and I must add that we are not going to rest on our ores; we will keep up the good work as we continue to give our clients nothing but the best".
She also commended her team for their hard work and putting customer needs first.
"You have been amazing", she praised, noting that they displayed "great teamwork".
"You deserve this and more", Hajia Muniratu Lamptey added, and urged them to "continue the good work and I promise you, there are greater things to come; keep up the good work", she added.
Under Hajia Muniratu Lamptey's leadership, Imani Impressionz has achieved an enviable reputation in the printing industry in Ghana and beyond and can boast of clients who have been honoured amongst the Ghana Club 100 top 10.
The Marketing World Awards (MWA) recognises outstanding organisations and individuals who have delivered superior product value to the market and exhibited excellence in upholding concrete marketing strategies, displayed uniqueness and innovativeness among offerings, conveyed clear messages to their consumers, and driven distinctiveness.
This year's edition of the Marketing World Awards celebrated a decade of brands and individuals who have worked tirelessly and passionately.
Leave your comment